Spray as much as needed, as little as possible.
Clean fields every time, with maximum herbicide savings.
THIS IS PRECISION MADE SMART
The best of precision tech, digital tools and agronomic intelligence in ONE simple solution
High resolution cameras detect weeds and activate nozzles in milliseconds
Exceptional Green-on-Green1) & Green-on-Brown2) performance
>95% application accuracy, comparable to broadcast
LED lighting: 24/7 Day & Night spraying
1) Green-on-Green: Post-emergence
2) Green-on-Brown: Pre-emergence
Customized agronomic recommendations
Intelligent sensitivity levels for each crop
Maps for weed coverage, weed size classes and as-applied
Track your savings in real time
Automated documentation & reporting data
Integrated with sprayer at manufacture = perfect integration
Agronomic & technical support when you need it
Quality you can trust by Bosch & BASF
Smart weed control as
easy as 1, 2, 3!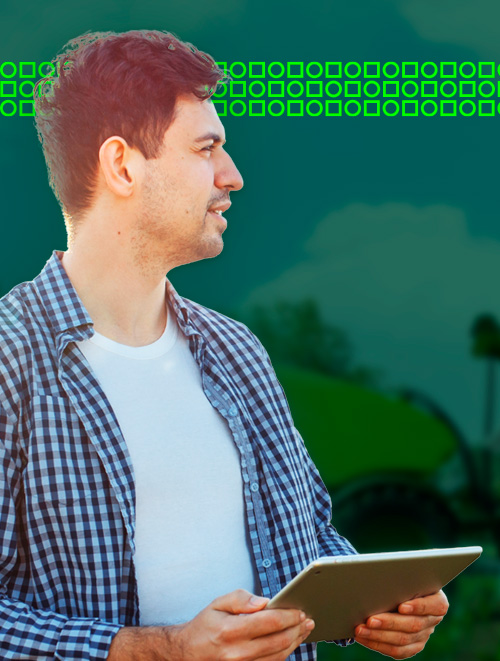 Prepare
First, define your farm's needs into the xarvio® ONE SMART SPRAY module in any device.
Receive customized herbicide strategy recommendations, including what product, when and how much to spray and select sensitivity levels.
When ready, just transfer the task to the system on the sprayer. No internet connection needed!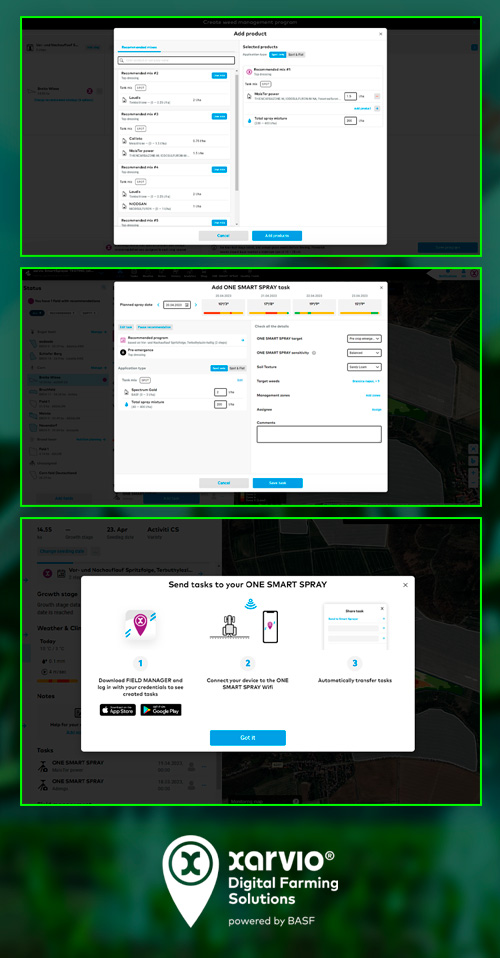 Spray & Save
During application, cameras scan the field in front of the sprayer's boom as it runs, detecting weeds in milliseconds.
In combination with the system's agronomic intelligence, each nozzle is activated only where needed, enabling maximum herbicide savings while maintaining the desired weed control.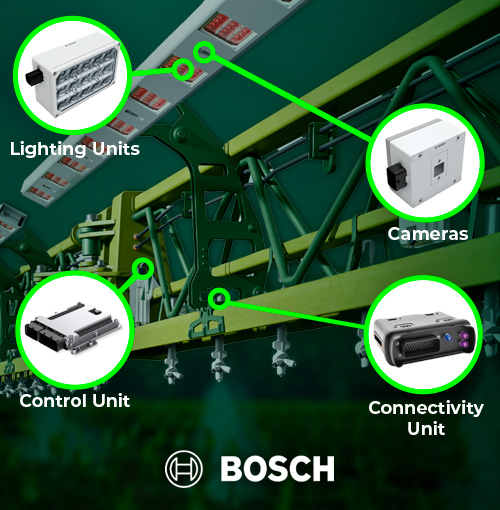 Analyze
After spraying, the data will be automatically transferred to xarvio® ONE SMART SPRAY module.
The module processes the data from the cameras to generate digital maps: you can easily see where weeds are growing and how big they are, monitor resistant weeds and increase operational efficiency.
All application data is documented for easy future reference and reporting. It's that simple!